Whats on next?
24th November - LMC Members' Annual Dinner & Awards evening. See below for more information
Tuesday 11th December - 8pm 'till late:
Social Meeting at the Unicorn Inn, Cronton.
Members, non-members, friends - all welcome.
Our 300 members like what we do, will you join us too? Drive around the tabs above for more information about the club and its activities.
SPRINTS & HILLCLIMBS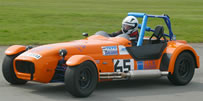 For 20 years, we have been running a highly popular series of exciting sprints for cars on the historic Aintree Motor Racing Circuit.
We also promote two days of speed hillclimbs at the spectacular Barbon Manor in Cumbria, including 2 rounds of the highly competitive British Hillclimb Championship. Click the Barbon tab above for more details.
Our Sprint & Hillclimb Championship visits all the main Speed venues in the North, North Midlands and North Wales and is one of the most closely contested championships in the region. Already competing? Then you could join the championship too!
See our Event Calendar for more Information >>
.
Click here to view our Privacy Policy & information on Cookies >>
Track Days
Our events at Aintree include two highly popular track days each year where drivers can experience driving in a safe and controlled environment, where there are no speed limits and no speed cameras.
Many of our sprint competitors use our track days to refine their driving skills. Drivers of open wheel single seat racing cars are especially welcome, without the need for a competition licence.
Our track days fill up incredibly quickly so advance booking is essential. Sign up for our email alert service and we'll let you know when bookings open. Click the link below:
Click here for Track Day Information>>
2018 Members' Dinner
The End of Season Members'
Dinner and Awards Evening
will be held on
Saturday 24th November 2018
at Woolton Golf Club, Doe Park,
Speke Road,  Liverpool, L25 7TZ
Commencing at 7.30pm for 8.00pm, the evening will include a fine three course dinner, with Aintree and Barbon regular competitor Graham Curwen MBE as our after dinner speaker. There will also be a charity raffle, a late bar, and the presentation of the Liverpool Motor Club Speed Championship Awards for 2018.
Attendance will be by ticket only, costing just £10 per person, the evening being financially supported by the Club.  The dress code will be lounge suits for the men and "posh frocks" for the ladies.